On May 20, CIPÓ, represented by researcher Luísa Falcão, participated in the weekly meeting of IYD Brasil, a movement organized by young people to promote impact-oriented activities related to the International Youth Day, promoted by the the United Nations on the 12th of August.
The event was aimed at discussing the Sustainable Development Goals (SDGs) and to identify how to help advance their implementation in the scope of Youth Day related actions promoted by different stakeholders. The event was attended by more than 80 young people.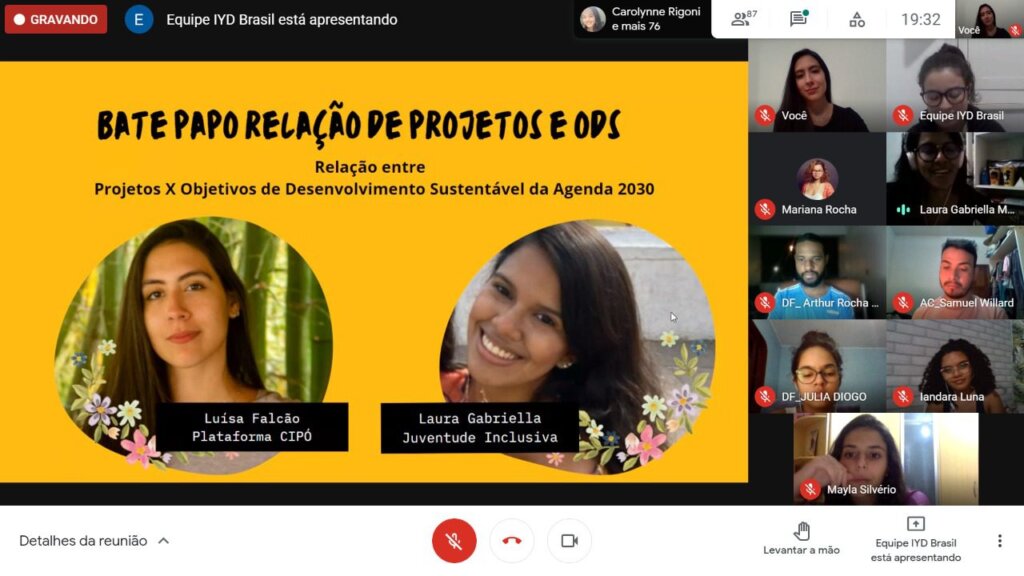 Luísa emphasized that CIPÓ's work related to the SDGs takes place primarily through three objectives: SDG 5 – Gender Equality, as in addition to mainstreaming gender in its activities, CIPÓ is led by two women and 2/3 of the team is composed of young women; SDG 13 – Action Against Global Climate Change, considering that one of CIPÓ's central themes of research and advocacy relates to tackling climate change, especially through investigations on environmental crimes and climate refugees; and SDG 16 – Peace, Justice and Effective Institutions, in light of the fact that CIPÓ promotes greater inclusiveness, effectiveness and legitimacy in global governance and regional mechanisms.